Corporate Governance & Control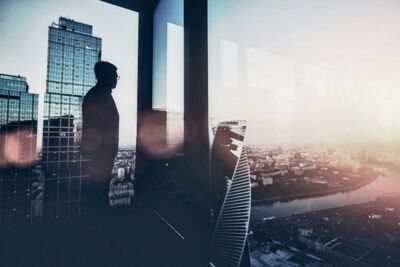 Management / Supervisory Board Consulting
We assist the management and supervisory boards of listed companies in complying with ever higher standards of care, particularly in special situations. We support them in undertaking strategic decisions, acquisitions and restructuring. Our consultants anticipate potential risks and opposition from competing bidders or financial investors and develop solutions and strategies, including remaining in consistent communication, to overcome them.

AGM Consulting
Whether a critical AGM requiring special resolutions is successful is usually an extremely sensitive matter. Accordingly, when structuring transactions which will potentially have consequences for the AGM it must constantly be borne in mind whether an AGM with structural resolutions is necessary.
This is particularly the case, if the prompt registration of the resolution in the commercial register is essential. We already consider the relevance for an AGM in the planning and structuring stage of a project and prepare proposals and AGMs in a way that allows the straight-forward implementation of the strategic goals of our clients.

Takeovers & Defense
Our attorneys support members of management and supervisory boards in their interactions with capital market players, whether it concerns conflicts regarding corporate strategies or impending hostile take-overs. We outline perspectives and how the capital market operates in the aforementioned situations, develop economically sound and effective defense and communications strategies tailored for individual needs and help the company organs implement economically and legally unassailable countermeasures successfully.
Institutional Investors
Special Situations
Our advice enables financial investors to make economically correct investment decisions over their investments in special situations. We analyze take-over offers and structural measures with respect to their fairness and adequacy for our clients and anticipate the effects of downstream consolidation measures. In addition, we help institutional investors to detect the tactical manoeuvres of bidders and target companies, as well as the structural deficiencies of offers. We develop legal and communicative strategies to enforce a fair and adequate treatment of financial investors whenever this seems necessary with respect to conflicts of interest or an apparent deterioration in investor interests.

Private Equity
We advise private equity investors especially regarding issues that require consultation beyond the standardized documentation for a LBO. Our consultants are specifically hired for public-to-private transactions, consolidation strategies (buy and build) and whenever there are special aspects to be considered, such as acquiring insolvency endangered companies through a lender position, real estate transactions or entering into minority positions through financial investors and their financing. From the start we involve our financing experts and attorneys specialized in matters pertaining to financial investors in order to ensure the permanent consideration of financing and exit aspects in the structuring and evaluation stage, as well as the exact interactions between the equity capital components of sponsors, managements and recipients of warrants.

Real Estate Transactions
We also advise sellers, specialized funds and investors on the sale and acquisition of commercial real estate property and real estate portfolios. We work with teams of transaction and financing specialists. In matters of commercial tenancy law and public construction law we involve specialized colleagues from cooperating law firms. This enables us to provide first class consultation for every aspect of the transaction.

Pipe
We support listed companies and investors with individually structured private placements in the equity, debt and hybrid fields or in connection with convertible securities. Depending on the requirements of the concrete structure, we provide teams of experienced corporate lawyers, financing specialists and capital market lawyers in order to guarantee the necessary expertise in each case. For investors, we also take care of the subsequent refinancing or securitization and ensure that the structure of the transaction retains sufficient optionality from the very beginning.
Finance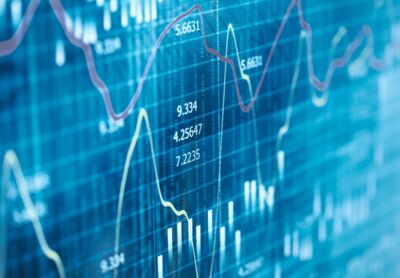 Syndicated financing
We represent public companies in particular in the context of the assumption and restructuring of syndicated loans. Our finance lawyers help firms utilize the benefits of their financial rating in negotiating the conditions and to maintain maximum flexibility in the future with regard to the limitations in terms of raising additional capital. On the bank side, we advise on the structuring and preparation of term sheets, compile the entire loan documentation and assist the bank in closing and in the course of the syndication.

Acquisition financing
Our finance lawyers have extensive expertise in the areas of acquisition and leveraged finance and have participated in significant corporate and real estate transactions in recent years. With small, specialized teams consisting exclusively of experienced attorneys, we support banks, companies and private equity sponsors in the rapid implementation of the acquisition and refinancing of businesses. Due to their years of experience our lawyers have an intuitive economic understanding of the needs of the parties, can quickly develop economic structures with an acceptable risk profile even in complicated cases, promptly provide or negotiate term sheets and the entire loan and security documentation and ensure timely closing and syndication.

Subordinated / mezzanine financing
Another focus of our finance practice in the structuring and documentation of subordinated, project and mezzanine financing for companies and specialized lenders. Our attorneys have extensive experience in subordinated and special financing of all types, for example sponsorless mezzanine, second lien, asset-based lending, non-recourse and hybrid financing. They are as familiar with the international rate of return and documentation requirements as with the problems that may arise on the corporate side or with primary lenders. We can thereby ensure that adequate funding is fitted into the existing capital structure and that there is an appropriate relationship between risk, reward and control between the lender and borrower.

Capital market financing
Our financing specialists also advise on issues and private placements of equity and debt on the capital markets. We handle IPOs and capital increases (rights offerings) on both the company and underwriter side, advise on the private placement of shares, participation rights and hybrid bonds and the issue of convertible bonds, options and high yield bonds. For national and international insurance companies and issuers, we structure private placements of promissory notes in accordance with the principles for the allocation of corporate loans by insurance companies (promissory notes, credit guidelines) or on the basis of the international standard note-purchase agreement model X-2 of the U.S. insurance industry.
RESTRUCTURING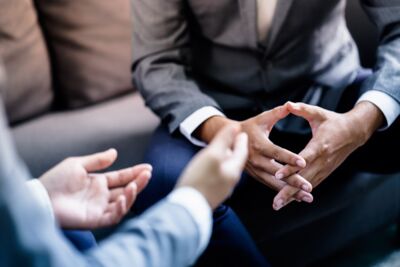 Restructuring consulting
In restructuring scenarios we provide advice on both the corporate and creditor sides, in particular with regard to the restructuring and refinancing of listed companies or quoted debt securities. Our goal is always to achieve the greatest possible value for both the creditors and owners, to restructure the company by relieving the burden on the liability side of the balance sheet and to obtain additional funding for the company so that a sustainable operational restructuring in the interests of all participants can be brought about. Our restructuring attorneys are continuously supported in these efforts by our company law, capital market and transaction teams to ensure, in particular the case of listed companies, the speedy implementation of the restructuring package at the AGM.

Distressed investment
We advise investors specializing in the acquisition of non-performing loans and corporate bonds. Our restructuring specialists analyze the loan documents and the respective companies involved, assist in calculating realistic going concern or liquidation values and suggest restructuring measures for the debtor company to achieve maximize value creation. We work with interdisciplinary teams because we believe that only the combination of legal expertise in insolvency, international restructuring know-how and corporate law transaction experience can generate the best possible results for our clients.

Bond restructuring
We represent companies and creditor groups regarding the restructuring of bond terms in accordance with German and New York law, in particular pursuant to the German Bond Act. We highlight restructuring potential and restructuring models, develop strategies to minimize hold-out risks and support issuers and creditors through the often arduous restructuring process.

NPL-portfolios
Our attorneys advise sellers and specialist investors over the sale or acquisition of portfolios of non-performing loans. We support sellers when compiling the portfolio and ensure through the preparation and monitoring of the examination process and the design of the contract documentation, that the bidders avoid incurring process-related valuation haircuts. We advise purchasers regarding the analysis and evaluation of individual large loans from a portfolio, suggest necessary amendments to the contractual documentation and help in refinancing or securitizing the portfolio after the acquisition.
Corporate Law Forensics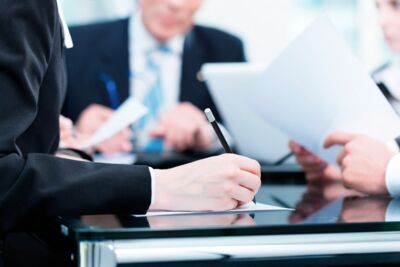 Avoiding Litigation
Our litigation department advises companies, banks and institutional investors on issues of capital market-oriented corporate law, including representation before courts and arbitral tribunals. Alongside their forensic expertise, our litigators are proven corporate and capital market experts who can, given their years of court experience, provide valuable indications as to which documentary requirements the court or a tribunal may set. The foremost aim of our litigators is therefore to avoid litigation.

Stock Corporation / Takeover law-related disputes
If court action to safeguard legitimate interests is required, our litigation department provides effective and efficient enforcement of the law, including by way of interim protection such as urgent measures under takeover law legislation or protection of a vulnerable legal position under stock corporation law. Our litigators enable listed companies to quickly implement structural measures in regulatory approval procedures subject to German stock corporation law and corporate transformation law and help minimize the claims for additional compensation in price appraisal proceedings.

Commercial Arbitration
Our litigators have significant arbitration experience before both national and international arbitral courts and under the use of both German and international arbitration rules. Arbitral proceedings are in particular useful for companies to settle disputes arising from mergers and acquisitions, joint ventures or syndicate agreements and help settle shareholder disputes in family businesses.
Our China Expertise 我们的中国业务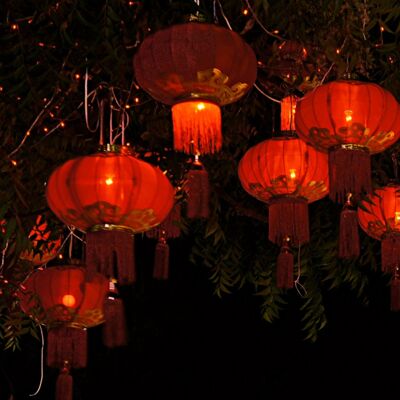 <p style="text-align: justify;">Broich is a law firm with currently 10 lawyers in Frankfurt am Main and Vienna. The firm's practice focuses on Corporate, Corporate Litigation, M[&amp;]A, Restructuring and Capital Markets. We advise companies and their management bodies as well as financial investors on complex and legally challenging issues.<br>We also regularly advise companies and investors from the People's Republic of China on their inbound transactions, corporate acquisitions and arbitration proceedings. A recent example of our work is advising a Chinese investor on its entry into a DAX-listed financial institution.<br><br></p>
<p style="text-align: justify;">BROICH 是一家顶尖的德国律师事务所,目前在法兰克福和维也纳有10名律师。我们专注于公司法、公司诉讼、并购、重组和资本市场领域的法律咨询,为公司及其股东以及财务投资者就复杂的法律问题提供专业法律咨询。</p>
<p style="text-align: justify;">我们定期为来自中国的企业和投资者就跨境交易、公司收购和仲裁程序提供咨询服务。我们曾为中国投资者入股一家在DAX上市的金融机构提供了法律咨询。</p>